DFL Endorsed
Last night the Maplewood DFL Endorsing Convention was held at the library. All candidates who have filed for office were invited to nominate themselves for endorsement; five of us did so. I'm honored to share the news that I (along with
Will Rossbach
) received the Democratic-Farmer-Labor Party endorsement for Maplewood City Council.
Many thanks to the delegates who turned out for this historic meeting and cast their votes. Thanks also to my fellow candidates who participated in the process, voiced their concerns about Maplewood today, and expressed their ideas and hopes for its future. If there's a silver lining to the troubles Maplewood has endured over the past two years, it's that a new generation of citizens has been inspired to get involved and commit themselves to the public good.
Maplewood Voices has a
short article
about the convention today.
Update
: Here's a picture of Michelle and me at the convention, taken on her phone.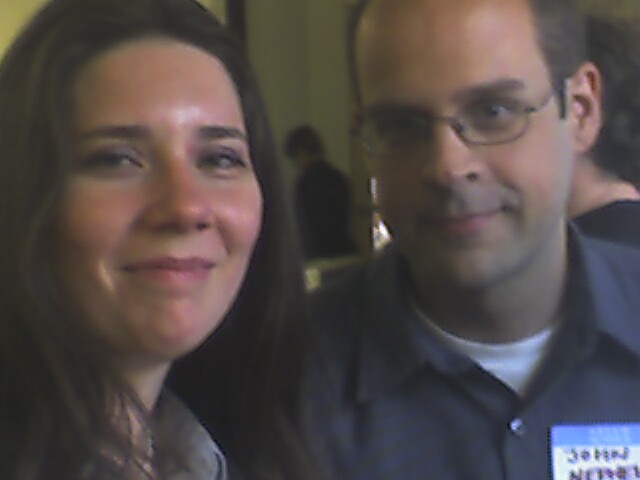 Labels: campaign 2007, endorsements 2007